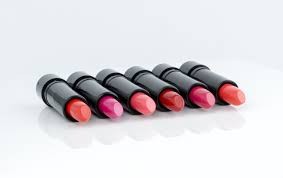 ​Have you ever thought about that one? I haven't because I personally don't wear lipstick and haven't ever worn it. But that's just me, I'm a non-makeup type of gal and have been for over 20 years. But that doesn't help everybody else.
Have you ever thought about how your lipstick is manufactured or what it is made of? I surely had not ever even considered it. Well, it may be time to do just that. Lipstick is the most commonly used and the cheapest makeup there is. The problem being it is one of the few makeups you use that may actually end up in your stomach. Actually approximately 30% of your lipstick ends up being swallowed when you eat or lick your lips. Wow, that's a lot of lipstick.
There are really no standards in this industry for ingredients, shapes or sizes and the ingredients especially vary from one manufacturer to another. Your lipstick could contain heavy metals, chemicals, fragrances and dyes. The FDA is supposed to regulate these cosmetics but they are basing their ratings on one time use not the amount you may ingest over your lifetime. Many of these products tested positive for lead, beryllium, cadmium, thallium and even arsenic.These metals are known carcinogens.
I'm sure there are alternatives available for your use after your discover the horrible ingredients that you are ingesting in your lipstick every day. Just do your research. Ingredients are available online for reputable cosmetics. Pay attention and be aware!
Mary Crawford, HealthCare Employment Network