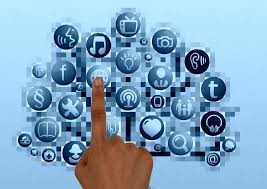 ​Of course, as we all know in this point and time, whatever you need, There's An App For That! This holds true for so many facets that can help you as a professional healthcare traveler and/or travel nurse. Do you need to find stuff local to your new travel assignment location? Need vegetarian options for a nice dinner out but you are new to town? And what about so many amazing apps that can help you in your everyday patient care? Well, there are so many out there but we are going to just give you some information on a few of them to get started, just in case you were unaware. I know, it's hard to keep up with the fast paced technology today. So here's a little help for you:
Nursing Central – one of the top apps available that will help in providing drug, disease and test information. You can input symptoms and be presented with a possible list of conditions.
The Diseases Dictionary – this is free app which consists of a medical dictionary with medical diseases and disorders, featuring detailed symptoms, causes, definitions and treatment info.

The Nurse's Pocket Guide – A comprehensive app that can help you make accurate diagnoses as well as develop effective care plans. Features an index for easy search.

Black's Medical Dictionary – this resource has been used for more than 100 years by healthcare professionals. Sounds like a pretty good place to start. Over 5000 definitions are included and at your fingertips in this easy to use app.

Pill Identifier – well that's pretty obvious. A mobile app on your phone that will help you identify more than 12,000 meds by various means including name, color, shape, or imprint.
Infectious Disease – this app keeps in mind the busy medical professionals and gives you a guide to over 250 infectious disease conditions commonly encountered.
Ok – so this is a start for your apps that can help you make your job a little simpler maybe. I will find more great apps for forthcoming blogs. Keep smiling and Happy Travels!
Mary Crawford, HealthCare Employment Network