HealthCareTravelers.com
Bringing HealthCare Professionals together with the
Nation's Top Healthcare Staffing Agencies
The HealthCare Employment Network is an online resource created to bring together the traveling healthcare professional and our clients, the Healthcare Travel Agencies. Founded by Mike Johnson, a former traveling nurse and healthcare staffing professional, HCEN brings decades of experience and knowledge to this endeavor. The HealthCare Employment Network is designed to meet the goals of healthcare travelers and the healthcare travel agencies that employ them.
HCEN Candidate Sourcing
"Where Integrity & Quality come before Quantity"
Candidate's Request for More Information are only sent from 11am - 5pm est, giving all agencies, East to West Coast the same opportunity with the candidate
---
HCEN would like to show you who is requesting information from You
Could your agency help these candidates?
Click the links below and see for yourself
Registered Nurses Requesting More Information
Therapist Requesting More Information
Allied Health Professionals Requesting More Information
---
HCEN integrity is important to us, HCEN only sends a candidate's More Information Request to a maximum of 15 agencies. We are presently starting a second list of agencies due to the volume of request coming in. Your agency at this time has the choice to be on 1 list and receive half the request or be placed on both list and receive all the Information Request
HCEN does not dilute the value of the candidate lead by:
Does Not offer subscriptions to the HCEN Database for scraping
Does Not sell our candidate's information to other agencies other than HCEN Client Agencies
---
How it works; HealthCare Employment Network (HCEN) has an extensive marketing department delivering traffic to its site. Once a HealthCare Professional reviews the material provide they have an option to complete a "More Information Request Form" which is submitted to the HCEN Network of Nationwide Staffing Agencies for follow-up.
A Candidate Lead consist of a PDF and an excel sheet with all pertinent information, if the candidate uploaded a resume it is also included with the Lead are sent to a maximum of 15 staffing agencies

Leads are only sent Monday - Friday (11am - 5pm, est) giving all agencys equal opportunity to follow-up.

Explanation, Any Leads that come in during normal sending times are immediately sent out as "Real Time". Leads that come in after normal sending hours are sent out the next business day starting at 11am est.

WE DO NOT send:

New Grads, Nurses with less that one year in thier primary specialty

Foreign Nurse that do not have the last 2 years working in the USA

LTC, Home Health and similar specialties, we have nothing against those specialties, however the HCEN Agencies have not requested these be included at this time.

Forms that are incomplete, (example missing phone number)

About the HCEN Leads service subscription:

Cancel your subscription at anytime and you are only responsible for those Leads which have been sent

The HCEN Lead service is only available to Staffing Agencies that staff nationwide.

Duplicate candidates, if you find the candidate is already in your system, just return email and it will be removed from invoicing, surprising it doesn't happen that often.

Invoices are sent twice a month on the 1st and the 16th and are due on receipt and paid for by company credit card on file.

Invoices are also unique, they are itemized with Candidate Name, Discipline, Primary Specialty, Tracking #, and date sent

Click here if you would like to review the

HCEN "Leads" Subscription agreement

Contact HCEN Mark Vandeventer at 855-335-9924 (option #2)

Also included with Leads Full Subscription:

HCEN believes in the promotion of the client agencies which have subscribed to our Leads Service. To assist the candidate we make available our traffic to the agencies by placing their staffing agency banners on the site at NO Charge with a direct link back to the agency site page of choice. Banner sizes are; 180px x101px for scroll bar, 768px x 90px bottom of site pages, 180px x 338px for right column and 515px x 90px for multiple content article pages. All banners are to be non flash, jpeg, png or gif images. ( We are very aware that we will lose visiting candidates to our site, however we believe in the importance of the candiadte using our site as a resource for their next employment opportunity.

Available Disciplines:

Advanced Practice Nursing, Registered Nurses, Therapist, Radiology, Laboratory, Allied Health Professionals and Pharmacy.

HCEN is in the process of adding Hospital Information Technology specialties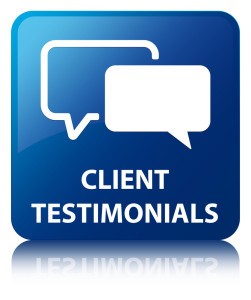 What the HCEN Client Staffing Agencies have to say:
HCEN often refers to our clients as "partners" because in a sense that's what they are,
partners who help make HealthCare Sourcing great and help us improve and build our services.
---
Contact: Mark Vandeventer
Director Client Services
Phone: 855.335.9924 option #2
Email: