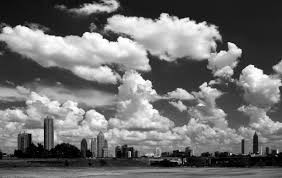 Atlanta, Georgia, or Hot 'Lanta, has so much diversity and opportunity to offer the professional healthcare traveler and travel nurse. The area has a rich history, great attractions, lots of shopping and fine dining and a great climate to boot. Atlanta is a city full of surprises and there is much for you to explore and discover just in the city itself.

If you are a sports fan there are great college and national league action to be found as Atlanta is home to Georgia Tech and University of Georgia as well as the Atlanta Braves, Atlanta Hawks, Atlanta Falcons and the new Atlanta United. You can always start a conversation in Georgia with the phrase "How 'bout them Dawgs!"
Festivals abound in the area starting in Spring with the Atlanta Dogwood Festival, Piedmont Park Arts Festival and even the Atlanta Jazz Festival. It is also one of the television and film capitals of the world with movies and shows being shot around town all the time.
And, within a couple hours drive, there are mountains and lakes and streams, white water rafting, hiking on back woods trails, waterfalls to be explored. It is truly a beautiful part of our country where you can experience the city life or get away from it all in the woods or waterways and lakes.
Of course, there are plenty of great medical facilities in the area that are always in need of professional travel nurses, allied personnel and therapists. In the decade ahead it is predicted that there will continue to be more jobs than there are qualified professionals to fill them. It's your chance to get ahead, earn top compensation and benefits, enhance your experience and your career, all while exploring new adventures. Click here if you would like to fill out our one stop application to get you in touch with the top agencies looking for your talent and experience!
Mary Crawford, HealthCare Employment Network