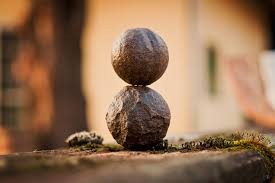 ​There are travel assignments for travel nurses in Oncology all across America. Sad to say, the cancer rates are just increasing every day in the US. This means more jobs in Oncology Centers in large medical facilities and top research facilities in some of the best travel locations are available and will continue to be available for Travel Nurses in these specialties.
Oncology RN's face one of the most rewarding and also one of the most challenging fields in nursing. The Oncology RN must care for patients during their most intimate and difficult moments. The RN is the one at the patient's bedside to educate and encourage them. When the patient needs help the Oncology RN is the one that has to be there for them. The RN is the patient's first line of communication and helps coordinate many aspects of care through the many treatments for cancer.
The Oncology Nurse may administer chemotherapy, monitor patient progress and treat the symptoms. Educating the patient and their family is also a large part of this job. Treatment options, procedures and particularities of the disease and much more must be explained so that informed decisions can be made. The Oncology RN must be emotionally stable as they have to deal with patients and families who are experiencing life and death situations.
Travel Nurse jobs in Oncology are available in all the major cities of the US. It's up to you to decide which location you fancy. Here are a couple of the many choices open to the Travel Nurse in the Oncology field today.
New York, NY- Is it time to visit the big city in the spring? Are you ready for some theatre and excitement in the Big Apple next year? If so, you might want to start making plans and arranging that travel assignment. Check out available jobs in NYC.
Miami, FL – Or how about the other end of the coast with winter in Miami, Florida? Sunshine, beaches, world-class fishing, shopping, entertainment and all while enjoying the 80's just about every day. Lots of jobs for travel nurses are available in Miami now.
Salt Lake City, UT – Now that's one that may not have entered your mind. But are you an avid outdoors adventurer or hiker? There is so much to see and explore outdoors in Utah and of course, lots of other great stuff to do as well in this beautiful area of the country. Salt Lake City is host to some major medical facilities and all are looking for good people.
Raleigh, NC – The mountains of the eastern US are a beautiful sight to see. This is definitely one of my favorite areas to visit.The Raleigh-Durham metropolitan area is located in the middle of this beautiful state so you can travel either way depending on your desires, east to the beaches or west to the mountains. Click here to see travel nurse jobs available in Raleigh.
These are just a few suggestions for your perusal. Travel nurses and healthcare professionals are in demand in Oncology Centers as well as most other facilities as the healthcare industry continues to grow. Safe travels!
Mary Crawford, HealthCare Employment Network