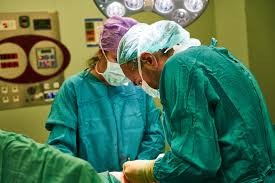 Fast paced ER's across the country are always in need of competent RN's and Techs. As you know the hours are long in the Emergency Department and you can be on your feet all day without a break. But that's what working in the ER is all about. Decisive action, quick thinking and a strong stomach are just a few of the most important traits of healthcare professionals working in this field.

Being the first line of defense for allergic reactions, accidents, disasters, victims of crimes or injuries requires being on the ball and paying attention to what's happening with the patient. In many instances they may not even be able to tell you what's going on. Teamwork is necessary in the Emergency Department and you have to be able to communicate with co-workers as well as the patient, and or family members. It's a tough job but somebody's got to do it. Is that somebody you?
Emergency Departments in major facilities as well as small, urban hospitals all across America have more jobs than there are qualified RN's to fill them. Even when a full staff is present there is always the need for additional personnel to cover shifts of sick people, or people on vacations, or leaves. The need is always there and demand shows no signs of decreasing in the next decade and beyond.
Is it time to start your travel adventures in an Emergency Department somewhere you have always wanted to explore or see more of? Just click here if you would like us to get you in touch with some of the top agencies in the industry today so you can start your first..or next, adventure.
Safe travels! As a professional healthcare traveler or travel nurse the choice is yours.
Mary Crawford, HealthCare Employment Network