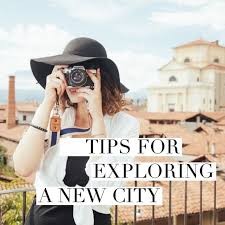 Whenever you have decided on a place to go, it's time to start doing some research. And of course online is the easiest way to do your research.. Explore the area you will be visiting online via maps and local web sites. TripAdvisor.com can point you to some of the top attractions in the area and provides restaurant reviews, photos and forum boards where you can post questions. Of course they also have lots of apps for that. Travel nursing can allow you to enjoy life to the fullest.
Once you arrive at your new destination you will want to find your workplace and figure out your route and the timing needed to get there. No need for surprises on your first day. You can ask your neighbors for tips on other things you will need like a grocery store, bank or post office. A smart phone can be a great asset in a new place as there are so many apps that can help you find things, read reviews, etc. about everything. Of course, one of the best ways to find out anything about a new place is to be an extrovert. Talk to everybody, your neighbors, your coworkers, even people in line at the store or coffee shop. Locals can help you find great spots off the beaten path and steer you away from the tourist traps.
If you have the option, bring your bike. Along with getting a good workout, you can explore the area at a more leisurely pace but not as slow as if you were walking. Explore and Enjoy your new surroundings! Take advantage of all the great things your area has to offer. Don't let the time get away from you. A thirteen week assignment will go a lot quicker than you realize, and if you don't extend your assignment, before you know it, it will be time to move on to the next episode. Safe travels!
Mary Crawford, HealthCare Employment Network