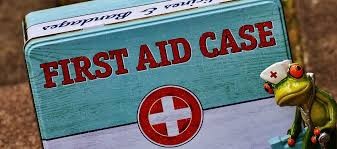 There is a specialty in the Travel Nursing industry for nurses who specialize in short-term travel nursing, quick start assignments. While most travel nurse jobs average 13 weeks, these short term positions run 4-8 weeks. These short term assignments can last from a few days to a few weeks but mostly run 4-8 weeks. You have to be someone who can jump right into a new position with both feet since there is little time for orientation or a learning curve in these short term assignments. There are agencies that are looking specifically for these short-term candidates. Providing critical nurse staffing in rapid response areas can be challenging to say the least.

Short term assignments can be found in many travel nurse specialties but the most demand at this time is for: CVOR, ICU, Tele, NICU, CVICU, ED, PCU, L&D, PICU and OR.
Rapid Response programs are in place at several agencies to provide staffing solutions for these emergency and other situations which could include an outbreak, an illness among employees or staff needing time off for family matters. There are many reasons travel nurses are needed to fill these short term assignments quickly.
In most instances these Rapid or Crisis Response personnel will receive top pay and benefits in the industry as well as private housing free, reimbursement for travel expenses to get to the job, tax advantage plans, generous bonuses and much more.
If you think you might want to be ready to hit the road at the drop of a hat, then maybe you should consider this type of Travel Nursing. Long term career benefits would also be realized due to the diversity of experiences you may be exposed to. Travel, Learn and Grow! It's always great to expand your horizons and if you are looking for excitement and change then off you go on your first or next Rapid Response travel assignment.
Mary Crawford, HealthCare Employment Network