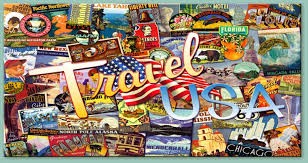 Healthcare facilities and hospitals experience personnel shortages for various reasons such as seasonal population changes, holidays, maternity leaves, expansion, employee training and more. Facilities use a travel nurse staffing company for access to temporary nurses that are able to travel to their location to fill in for these positions. There are travel nursing opportunities in all 50 states in many specialties. Travel nurses can pick the type of facility and the location where they would like to work.
Travel nurses can find temporary positions in hospitals ranging from remote rural hospitals to large teaching universities and everything in between. Most travel assignments are 4-13 weeks but may be extended. Travel assignments are normally for full time positions. It is up to you whether you would like to stay in the area or relocate to a new area with each assignment. The agency you are working with can help you with all of this but the choice is totally yours as all aspects of the travel assignment will be in the contract you choose to accept.
Sometimes nurses choose to travel with a friend and this can save money on housing costs as travel nurses are given a generous allowance for housing each month. Many agencies can arrange for your housing or you can find your own. The options vary depending on which agency you are working with. Family and pets can come along on the journey with you as a Travel Nurse as well. If you choose to travel with family or pets you can arrange your own housing to meet your needs or your recruiter will be able to help you with this. Some agencies also offer a referral bonus if you refer a friend and they complete their first assignment.
You can get started as a travel nurse with some agencies in just a matter of days if you like or you can plan ahead and start your new position in the future. Once you have completed your skills checklist, application and professional reference request and it has been received and approved by the agency you choose to work with, a recruiter will be in touch with you to get started on your new adventures.
There are many benefits to travel nursing. Of course travel being at the top of the list, you can also meet new friends and further your career by gaining new experience in different settings. Travel nurses receive some of the best compensation and benefits packages available in the industry starting the first day of the assignment. Travel nurses have the opportunity to work in top facilities across the United States and with top doctors and nurses in the industry.
There are strict guidelines for travel nursing employment. Most agencies require a minimum of 1 year working as an RN and that you have some hospital experience in the last 6 months. Also some facilities have their own requirements depending on what the setting may be and the area of specialty. Recent experience in the following specialties would be helpful if you are looking for Specialty Travel Nursing assignments: ICU, OR, PACU, LD, Peds, Ambulatory OR, Pedi ER, Home Health, Cath Lab, CVICU, CVOR, BMT, PICU, Ambulatory PACU, PCU, NICU, ER, MedSurg, Endoscospy, Psych, Rehab, Postpartum, Nurse Manager, Wound Care
In today's challenging economic times the demand for travel nurses is still growing. It has been a viable solution for many nurses in order to stay gainfully employed. Salaries are ever increasing for traveling Registered Nurses and Licensed Practical Nurses. The Bureau of Labor Statistics notes nursing as one of the top ten growing jobs in the coming years.
Each state you work in will require a license for that state and the requirements and fees are different for each state.The agency you choose to work with can help you with this information. There are also multi-state or compact licenses available that may be available to you depending on your location and where you will be traveling.
If you do decide to travel in various states there may be state tax returns required. You should consult a tax professional if you earn money in multiple states.
If you would like to get started just click here to fill out the Request for More Information and we will get you started on your next chapter!
Mary Crawford, HealthCare Employment Network