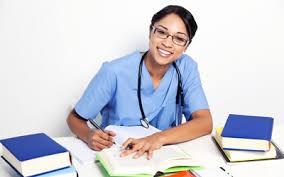 Many of us working folks don't have the time available to take the traditional route to earning a nursing degree. Because of this, online programs are becoming more prevalent and making it possible for anyone who is self-motivated to advance their education so long as they have access to the internet. A few campus visits may be necessary but that will depend on the program. For the most part, students will be able to learn on their own schedule, online. The online route is a great non-traditional way for you to choose your curriculum and take care of other obligations as well. The flexibility is a huge benefit for many. Here are the top reasons many students are choosing to learn via the internet:
Accessibility
When you are taking a course online the coursework is always there and accessible to you. As long as you have an internet connection you can be online learning and doing your class work. There are a wide variety of programs available and this allows the student to learn from instructors anywhere. Sometimes this variety can give you a whole new perspective on the healthcare profession. Like I always say, It's All Perspective, Baby!
Flexibility
Many traditional nursing programs are very demanding on the student's time and agenda. This is not the case when taking online courses. Students have the ability to log on and work when it is best for them, alleviating time constraints of physically attending classes. Online programs greatly increase the options available to you as well, allowing you to attend classes anywhere you have an internet connection.
Career Advancement
Showing the initiative to gain more knowledge by whatever means is available to you can take your career to new heights. Most facilities are impressed by someone who is ambitious and always learning and growing their experience and abilities. All knowledge and skills gained increases your value as a healthcare professional and helps you to provide your patients the best care possible.
Skill Building
Online programs can also help the student or nurse become more tech-savvy. The student must learn to find their way around the school's systems, create and share documents and spreadsheets, participate in groups and much more. The online nursing student may have to find their own clinical sites for practical training.Think creatively to manage this portion of your education. And of course you have to be self-motivated since you will have no teacher pushing you to finish your work.
Online Nursing Programs might be just what you are looking for to start advancing your career or starting a new one. Check here: Commission on Collegiate Nursing Education to find accredited programs.
Mary Crawford, HealthCare Employment Network