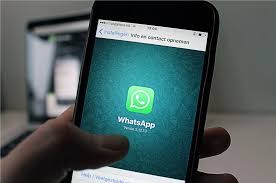 ​So my last blog about great apps that are available for travel nurses and healthcare professionals was very well received. Looks like I hit a nerve….So here's some more apps that I have found as well as links to go get them should you be so inclined.
Medical Current Event Apps
NEJM, The New England of Medicine has an app NEJM this week that can give you the latest medical research published each week. Available for iOs and is free to download at this time.
Newsfusion, a health news app that can keep you updated on new research and FDA-approved med news. You can select specific topics and receive notifications. iTunes version
Reference Apps:
Epocrates, the #1 medical reference app available but pricey. Looks like it's about $159 annually to have this information at your fingertips.Here's a google link to acquire Epocrates Plus App There is also a limited free version of this app available.
Lexi-Comp has the most complete and detailed drug information available. Also not a cheapone but as we research it seems most are not, but what is the price of having this info available in your pocket? Here is a link to their web site.
ACEP Toxicology Section Antidote App – great free app that provides lots of critical info and is very easy to use. Contains all the info on what to use as well as dosages for initial use and frequency of followup. I-tunes link
CRMD Finder – is an app that can help you identify a patient's type of implanted pacemaker device. Obviously in the case of emergency most patients will not have that information readily available. This app is free. I-tunes link
Apps for Students
MedCalc – for all those formulas with explanations and conversions. It used to be free but is now a whopping 99 cents. Here's a link to their web site
Eponyms – All those eponyms at your fingertips with good descriptions. I couldn't find a good link for this one but I'm sure you can search your App Store for it.
RN Crush! – this is an NCLEX review game that will help you study while having fun and it's free. Here's a Google link for it.
MedSurg/Nursing in a Flash – all the notes needed for nursing students turned into flash cards to help you study. Here is a Google link for it.
I will continue to research apps and provide information about new ones I can find that would be useful. If you find one you like you can always email me: and we will be glad to include it in a future article.
Mary Crawford, HealthCare Employment Network\