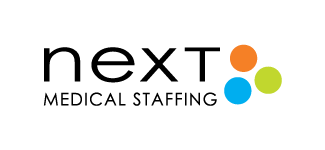 Next Medical Staffing places RN's in travel and permanent opportunities throughout the US. They can place physicians and Advanced Practice nurses in the right Locum assignment or permanent positions. Next can also help therapy and allied health professionals looking for local contracts, per diems, or travel opportunities.
Working as a travel nurse with Next Medical Staffing will allow you to work in some of the best medical facilities in the country and make professional connections while forming lifelong friendships. Next offers travel nursing, per diem, short term or local contracts, as well as permanent placement for RN's.
Next Medical Staffing also places physicians in locum tenens and permanent placement opportunities in a variety of settings for all specialties. If you are looking for a locum tenens assignment or permanent placement, Next can help you find the right position.
The placement of PTs, OTs, SLPs, PTAs, COTAs and other allied health professionals is a specialty at Next Medical Staffing.
You can click here to learn more about Next Medical Staffing.
Mary Crawford, HealthCare Employment Network