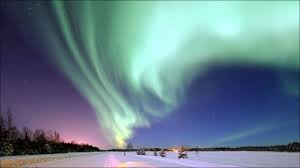 Believe it or not there are travel nurse job opportunities in several locations in Alaska. Can you imagine yourself in Alaska? Have you ever wanted to experience this beautiful northernmost area of the US? Alaska offers so much for the explorer to see and do, from whale watching to glacier tours, historical towns and gold mines and of course, pure Alaska wilderness.
As a travel nurse you can find your new assignment in one of the cities in Alaska like Fairbanks, Juneau, Ketchikan, Seward, Anchorage or many more. There are always more jobs than qualified professionals to fill them, so the choice is yours! So what part of Alaska sounds like the place you would like to explore? I've always wanted to visit Denali State Park and still do plan on getting their someday in the not too distant future. There are hundreds of thousands of acres of parks, forests, refuges and recreation areas to enjoy during your time off. And what better way to regroup from a stressful job than to get out in nature and walk on a glacier!
Alaska is home to such a diversity that you really need to do a little research before deciding which area to find your new assignment, depending on what it is you want to experience during your visit. There is city life in the cities with shopping, dining, shows, cultural events and so much more. Fishing is big in Alaska and you can enjoy salt water or freshwater fishing excursions. There are adventure cruises, glacier and wildlife cruises, glacier hiking and climbing, guided camping and hiking and even backcountry expeditions. And what about the Northern Lights? It sounds like it may take several assignments to see even part of Alaska.
If you would like to learn more about Alaska check out the Travel Alaska site. Safe Travels!
Mary Crawford, HealthCare Employment Network